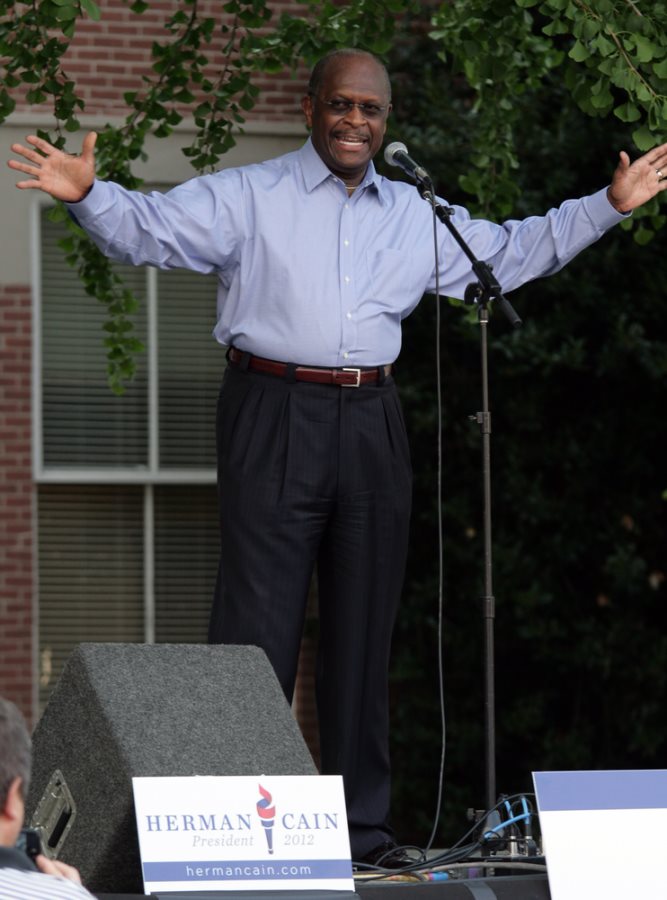 Republican presidential candidate Herman Cain has hired a high-profile defamation attorney to review the sexual harassment accusations made public by two women this week.
Lin Wood, the attorney in question, said he was not hired by Cain to intimidate or threaten anyone from making claims, but instead, to simply monitor the accusations against his client.
Wood, a reputable defamation lawyer in the nation, was hired Monday of this week when it became clear that Sharon Bialek was ready to make her allegations public.
The two public accusers—Karen Kraushaar and Sharon Bialek—planned to hold a joint news conference, but Kraushaar backed-out on Thursday. Both women have accused Cain of inappropriate behavior in the late 90's when the candidate was head of the National Restaurant Association.
Cain has denied the claims; however, it is difficult—under U.S. law for a government official or public figure—to formulate a successful defamation claim. Regardless of this difficulty, Wood said he is currently monitoring the situation to uncover the presence of false statements.
Wood claims he was retained by Cain and not by his campaign. The prominent lawyer said he felt strongly about these types of cases.